Online pregnancy yoga training for yoga teachers, doulas and pregnant women
Learn how to support pregnant women to reclaim feminine empowerment, trust in themselves and find the confidence to birth joyfully.

Yoga teachers can get a prenatal certification through Yoga Alliance or CPD points with Yoga Australia upon completion of this online training.
Hi there!
I'm Katie...
I've been teaching pregnant women yoga for over 20 years, I've attended dozens of births as a doula, and I've had five children of my own (mostly in incredible, empowering, natural births).

In this training I will walk you through the many facets of holding space on the journey of pregnancy for yourself or your students and clients.

I have a huge amount of practical wisdom to share with you in this online pregnancy yoga training.
Human birth is a great gift. Let's welcome it with due respect, humility and joy.
There is nothing as powerful as a group of women coming together to support one another.

The primal journey of birthing our babies is a pivotal moment in a woman's life.

Join us for the journey into a bountiful, beautiful and blissful pregnancy and labour starting here.


SIGN ME UP
online pregnancy yoga training for yoga teachers, doulas and pregnant women
Yoga of Birth is everything you need if:
You're a yoga teacher or a doula wanting to support mothers with yogic wisdom
You want to be part of a better way to support women through pregnancy, labour and postpartum recovery
You're an expecting mother wanting enrich your experience of pregnancy, labour and motherhood
THIS IS EXACTLY WHAT I NEED!
Yoga of Birth is the ideal training if you answer 'yes' to any of the following:
Do you want to bring the benefits of yoga's ancient health and wellness system to your yoga students?

Are you pregnant or planning to become pregnant and looking for better self-care?

Do you want to know what asana is appropriate for pregnant women and how yoga can support them?

Would you like to gain a certification through Yoga Alliance or Yoga Australia to teach prenatal yoga?

Do you want to learn about managing the overwhelm and confusion that sometimes comes with pregnancy and provide a solid framework to maintain a yoga practice and have the support of yoga throughout the transition into motherhood?
... saying 'yes' to this training will enable you to take these teachings and share them from a place of deep knowing and empathy.
You'll be joining a large community of over 300 Yoga of Birth graduates who have

already benefited enormously ...
Like Manjula from the Gold Coast who "loved doing the course while pregnant and feel it has positively impacted my thoughts on my pregnancy and the birthing process."

Or Juliana from Sydney who saw benefits in her yoga teaching career saying,

"l am starting my journey as a yoga teacher and still building my personality during my classes. I felt how important it was to make pregnant women feel safe and cared during their practices and this training helped me feel much more confident to teach pregnant women from now on. I have already started this new path and received great feedback from my students! I truly couldn't recommend it more."

And Emma from the Blue Mountains who took the benefits into the labour room, "Your Yoga of Birth book and online training majorly helped prepare me for labour and birth - honestly a few times during labour I was hearing your voice in my head reminding me of good breathing technique, finding the calm in the space between contractions, making low sounds, and more...! I really believe that these techniques and approaching birth from a spiritual perspective contributed to a relatively fast labour and water birth with no complications. Big gratitude and hugs."

Or Bella who found the course jam-packed with valuable content, "I am loving the course content so much, you are just wonderful! My mum has been a midwife for over 10 years and it's great to be able to talk to her about the things I am learning in the course, she is impressed with what I am learning as well!"
Module one
Pregnancy
Conception and fertility awareness

Guidelines for safe and effective asana (including sequencing and class planning)

Pranayama (breathing techniques)

Sadhana (conscious spiritual practice)

Y

oga nidra (deep relaxation)

Chanting and meditation
Module two
Labour preparation
Yogic scriptures on birth

Pranayama (breathing techniques) for labour

Birth without violence (ahimsa)

Pratyahara (creating the best support team and environment for birthing)
Module three
Postnatal Preparation
Care of self

Care of baby

The sacred forty days after birthing

Mantras and chanting

R

eturning to yoga asana after birthing
Module four
A bunch of juicy bonuses which we are constantly adding to
Guest teacher modules

Prenatal yoga class recordings

Pregnancy and trauma – coping steps

Herbs and oils for pregnancy

Condensed revision notes

Recommended reading and podcast listening resource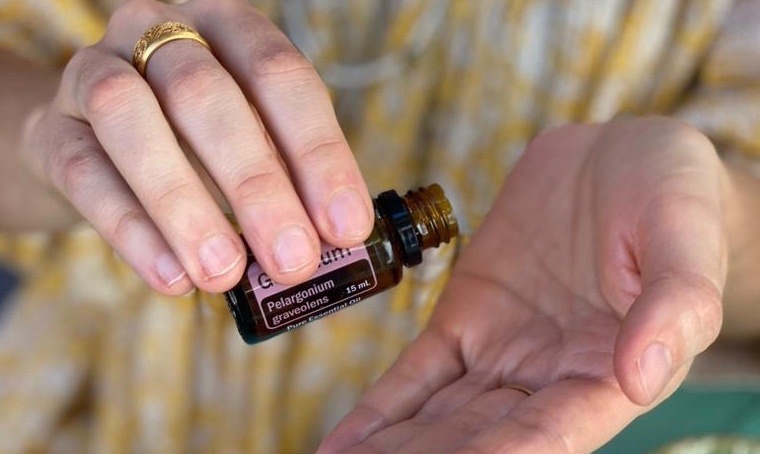 Choose your payment option ... 
"I recommend this training time and time again, the return on investment is tenfold!"
"I am in awe of the teachings and wisdom held within Katie's offerings. I initially joined the Yoga of Birth training to further my yoga studies so I could work safely, confidently, and compassionately with pregnant women, however, I quickly found myself immersed in the richness of ancient wisdom, bountifully littered with aha moments and practical guidance to integrate the teachings into my own work and life.
From the power of knowing your own birth story to becoming informed about the choices available to us as women to make decisions about our own bodies, whether we choose to become mothers in the traditional sense or not, this course has so much value to offer yoga teachers, doulas and women in general (I wish girls were taught this in school!).
My journey through the course has been an unfurling of deep surrender, life-changing knowledge, and reconnection to the innate wisdom within and I am so excited to intertwine these teachings in my own offerings. It is with the most sincere love and gratitude to Katie for holding this space and for all of the women and men who I have gathered with on this journey that I would recommend this training time and time again, the return on investment is tenfold."
Mel van Deventer
Bonus Module
*Business coaching for yoga teachers*
Never shared before guidance from Katie Rose on how to launch pregnancy yoga in your business whether you are a yoga teacher or other wellness professional and regardless of how experienced you are. Katie will talk you through a 'behind the scenes' look at how she built her business and share with you the practical tools so that you can do the same.
ENROL NOW
Guest Teachers
We are always adding to our list of incredible expert guest teachers. This is a constantly evolving training, and the resources are growing all the time, at no extra cost to you. Here are some of the guest teachers you will currently have access to in the training:
Madina
Yoga
Madina Tanekeyeva (Madina Yoga) who teaches our anatomy and physiology modules.
Soma-Shakti Ayurveda
Daniela Escobar (Soma-Shakti Ayurveda) who teaches post-natal recovery using ayurveda.
Baby
Ora
Lauren Parker (Baby Ora) who teaches a bonus module on baby massage.
'Reverence to the Divine in the form of the Female Power (Shakti) that defends the entire world in various manifestations.'

From Rig Veda (ancient yogic scripture)
When can I start?
Immediately after you sign up for the training you'll be sent a link to start downloading material, so you can dive in straight away.
WHAT ELSE IS INCLUDED WITHIN THE TRAINING?
Class recordings to support your teaching or self-practice
You'll get recordings of several guided prenatal practices within the training – so you've got examples of how to teach and practices to do if you are pregnant yourself.
Teaching resources
Teaching resources / self-practice tools such as meditation and guided relaxation scripts and recordings, class plans and breathing practices.
Beautiful PDFs
Beautiful PDF's (written materials) which cover the course content in easy to use and reference formats.
Audio recordings of each module
Audio recordings and video recordings for each module to make it easy to refer back to, long after you've completed the course.
Information on teaching in a range of settings
Practical tips for teaching 1:1 classes, dedicated pregnancy classes and adapting regular 'open' classes if a pregnant student wishes to join.
Quizzes and homework reviewed by Katie
Quizzes and homework assignments are reviewed by Katie Rose. (Homework is only required if you are attaining your accreditation)
About Katie
Katie Rose is a yoga teacher, ayurveda guide and author with over 25 years of experience in the world of wellness. She holds accreditation with both Yoga Alliance and Yoga Australia as a registered experienced yoga teacher and teacher trainer with many thousands of teaching hours under her belt. She is a doula and teacher for the Australian Doula College.
Katie was the manager of the prestigious TriYoga centre in London before moving to Sydney and opening Samadhi Yoga in 2004 followed by Jivamukti Yoga Sydney which at its peak was a four-studio business and is still a thriving community today.
Her popular online courses have helped hundreds of women all over the world reclaim their sparkle. Much of Katie's work focuses on the Australian seasons, landscape and Indigenous culture and she has a keen passion for respecting First Nation's wisdom as well as animal rights and the environment. She is the founder and host of the annual Bhakti Women's Online Yoga Summit and the author of several internationally available books published by Rockpool Publishing.
Katie helps women go from feeling stuck and overwhelmed to living a life that is vibrant, creative and abundant. She lives in Sydney, Australia with her partner and five children in a loud and busy household where her meditation practice keeps her sane!
will you go on this journey with us?
online pregnancy yoga training for yoga teachers, doulas and pregnant women
"This training really

helped me as a professional, to have a better understanding of all the components of birth,

but also on a personal level through the birth of my own son!"
"Yoga of birth with Katie was everything, holistic and transformative. I have learned so much from her teachings and this course really helped me as a professional, to have a better understanding of all the components of birth, but also on a personal level through the birth of my own son.
The main thing I always got out of it is her authenticity and feeling of purpose in her teachings. She holds the sacred space of each "class" with empathy, warmth and kindness, creating a real sense of unity and non judgement through the learning process.
Her unique human connection brings coherence to all the course material, that aligns beautifully her offerings in a perfect combination of honest resources, experience and alchemy.
I highly recommend this training with all my heart!"
Julieta Casa
'Remember this, for it is as true as true gets: Your body is not a lemon. You are not a machine. The Creator is not a careless mechanic. Human female bodies have the same potential to give birth well as aardvarks, lions, rhinoceri, elephants, moose, and water buffalo. Even if it has not been your habit throughout your life so far, I recommend that you learn to think positively about your body.'

Ina May Gaskin
Will I get a certification?
Yoga teachers can get a prenatal certification through Yoga Alliance or or CPD points with Yoga Australia upon completion of this online training.
Yoga is so important for women no matter where there are on their prenatal or postnatal journey.
Yoga has proven to be a safe and effective practice during pregnancy. It has a whole variety of positive effects on the mother's body, including developing strength, maintaining fitness and reducing symptoms of pregnancy such as muscle aches, swelling, sciatica, cramps and fatigue.
But even more so, yoga has demonstrated a positive impact on mother's and baby's mind, inducing a sense of inner peace and wellbeing.
ENROL HERE
When does the course start and finish?
Is the training only for women?
What can I do with my certification?
What if I'm struggling to afford the course?
How long do I have access to the course?
Why is it less expensive than other pregnancy yoga trainings?
'When fear overwhelms truth and love, we call it pain. Our spirit as women has all the knowledge and power we need to give birth and to nurture our babies. It is in our genetic coding. It has been there since the beginning of time. You can trust its wisdom.'

Gurmukh Kaur Khalsa
Pregnancy and birthing have been a passion of mine since before I had children of my own. I'm utterly in awe of the miracle that is conception, the growth and birth of human life and the transformation of becoming a Mumma.
It is my absolute privilege to walk this path with you throughout the Yoga of Birth training. This training contains the golden nuggets of information and insight I wish I'd had throughout my pregnancies and the practices of yoga that have served me most deeply. I'm honoured to be a torchbearer of these teachings and I promise to share them with you respectfully and with the dignity they deserve.
Join me on the Yoga of Birth journey as we reclaim women's power to hold autonomy over our own bodies, faith in our own capacity and support on the path of motherhood.
- Katie Rose
Choose your payment option ...